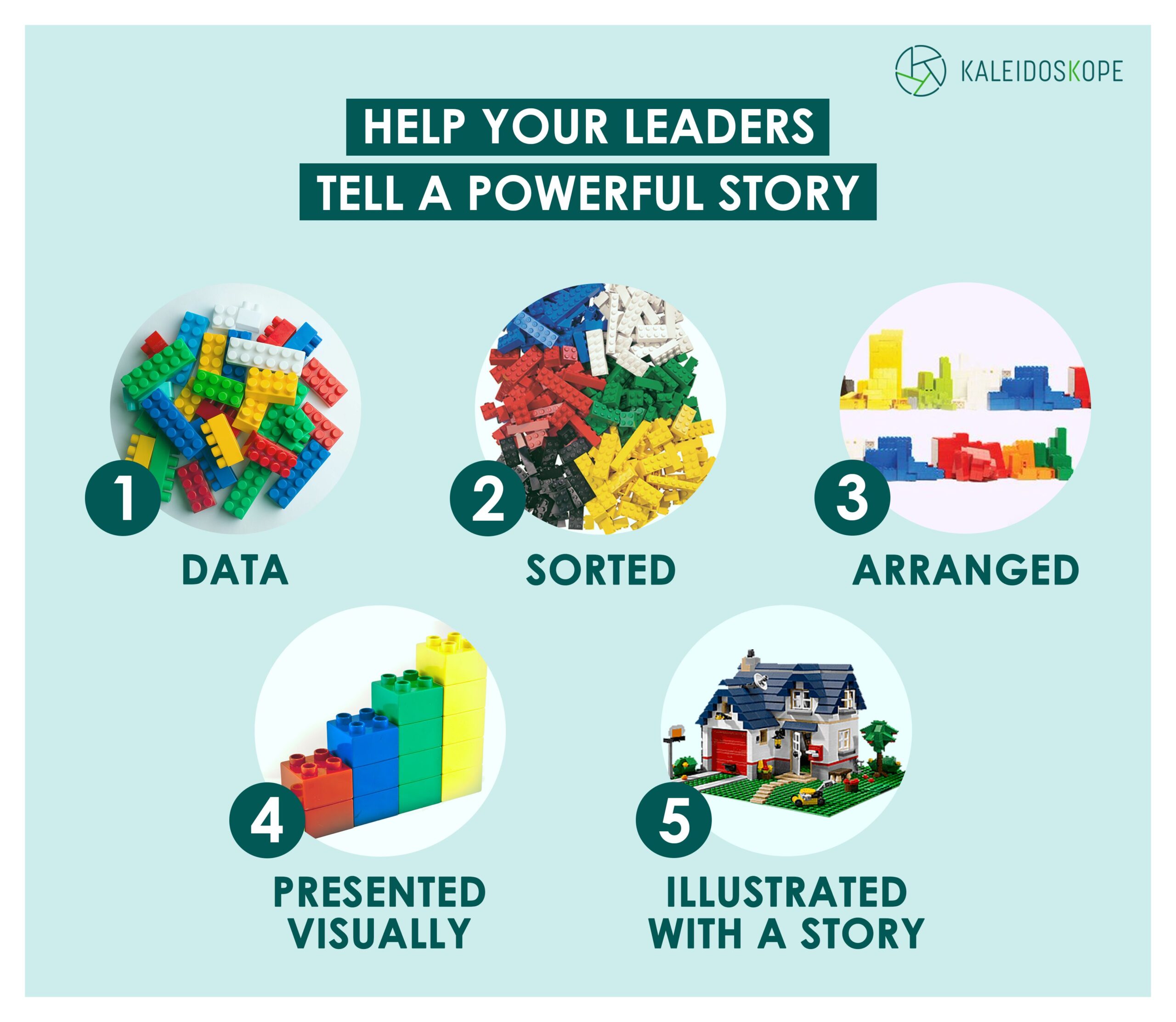 Help your leaders tell a powerful story.
There's no way around it.
 
Setting team goals is a pointless exercise until you have measured your baselines or benchmarks, considered what you want to, or need to achieve and then communicate and get the commitment of your team.
 
And to accomplish this, you will need DATA.
 
In our business landscape today of constant flux and rapid transformation, no organisation can survive without data.  But the avalanche of data can be daunting and pretty useless if it isn't distilled for value, begging the question:  "What is this data good for?"
Data visualisation comes in here to help your leaders visually, accurately and impactfully arrange the value of metrics and numbers through charts, tables, graphs and most importantly, to provide context, identify and highlight key issues.  So that you get your message across clearly and effectively.
Our data visualisation workshop focuses on 4 key competencies:
Data representation:  the most effective formats for accurately representing data
Visual clarity:  identify and highlight information in your visuals
Data interpretation:  draw accurate inferences and conclusions from data available
Insight building:  present data that helps your audience arrive at the right insights 
And then that makes data a little less dry.
Fuse this approach with Business Storytelling, and now you have a synergistic approach to tell a very powerful story.
Your data is now a story.
Human beings have been telling stories for a very long time.  We think in stories, we remember in stories and we ALWAYS remember a good story.  And here at Kaleidoskope, we've always believed that leaders should be able to tell good stories!
So by now, your data is a compelling narrative and you are influencing, inspiring and evangelising your team into action, driving everyone in the right direction to desired outcomes.
Of course this is no small feat and it does sound like a tall order.
But we can help.  And we can do this by working in close partnership with you to tailor, customise, craft learning and development solutions that best meet your needs.
Call us today at +65 65497 535 or fill out the form below if you want to know more. And let us tell you our stories
Start Your High-Performance Learning Journey
WITH KALEIDOSKOPE NOW!