Corporate Training Doesn't Seem to Be Working? You Need an HPLJ Approach!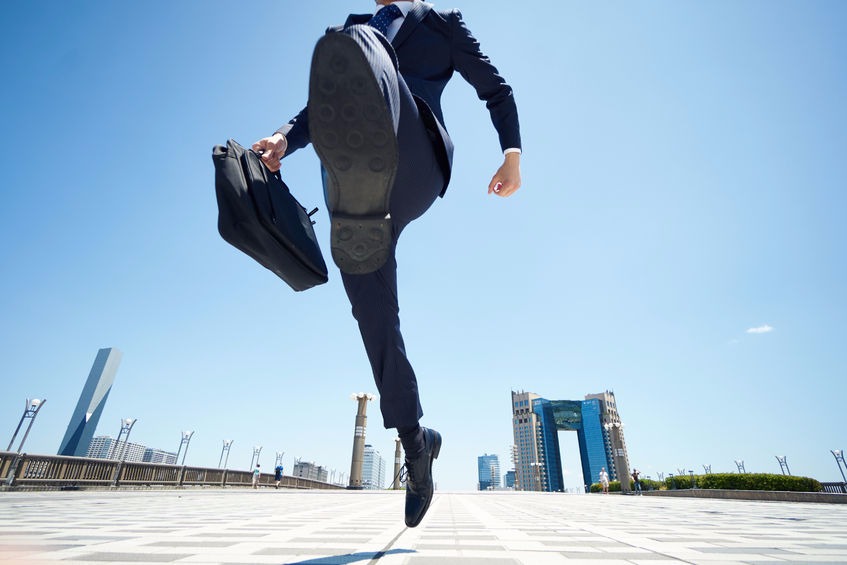 If business is a game, it's natural to want to be on a winning team. Winning teams are made up of high-performing players, and if the players have yet to reach optimal status, it makes sense for businesses to invest in their corporate training and development–to which all of Kaleidoskope's past attendees in Singapore attests.
But just how effective is corporate training, anyway? Not very, as research numbers seem to suggest: Only about 20% of training results in improved job performance for managers and leaders. A study conducted by the Harvard Business Review says that only one in four of the senior managers covered by the study reported that training made critical contributions to business outcomes.
This is in spite of the USD 356 billion dollars spent by companies around the world on efforts to help their teams unlock their star-player potential. One can't help but think that the USD 13.5 million lost by businesses per year for every 1,000 employees they train might have been better spent on more productive ventures.
Understanding Why and What Must Be Done
If you are in charge of learning and development or manage a team at your organisation, you don't need statistics to tell you that something needs to change in the way your team gears up for the Great Game. How often have you invested time and resources into learning events or initiatives, only to have them remember very little of what they have learned upon their return?  
It's frustrating, to say the least, to see all of your hard work and hard-earned funds yield little, if any, positive change. Understanding why traditional learning programmes fail to deliver, and what can be done instead, are the first steps to be taken towards planning and implementing corporate training programmes that really work.
There is a myriad of reasons for training initiatives falling short of managerial expectations. Among these could be a deep-seated corporate culture that does not support training, or simply that people, having done things in a certain way for so long, find it nearly impossible to change their ways. Another might be the failure on the part of management to execute planned organisational changes that would have made staff changes on an individual level, possible—which is one compelling reason why strengthening your leaders is so important.
Other reasons include employees having a negative attitude towards training events, which means they might feel forced to attend, regard the event as a vacation, or see it as a venue for expressing pent-up emotions towards work in general.
But arguably one of the most noteworthy reasons is how most companies are unable to measure the returns on investment made into learning programmes in the first place. This, in turn, reveals a lack of planning in terms of the programme's objectives and structure as well as measures for tracking participant progress.
The High Performance Learning Journey
This is why your organisation needs to embark on a High Performance Learning Journey or HPLJ. By approaching learning initiatives as an ongoing process or journey, as opposed to a one-time, annual cram session, businesses can ensure that their investment is not wasted and delivered a measurable impact from their L&D programmes.
Developed by learning effectiveness expert, Dr. Robert O. Brinkerhoff, the HPLJ approach prepares participants in a learning programme by identifying and addressing potential issues and points of concern even before the journey begins. This helps to minimise any obstacles to learning ensuring a smooth learning process.
As the HPLJ progresses, participants are encouraged to commit to the journey by helping them to define what the return on the investment into their training will be for themselves and for the organisation. Employees recognise the benefits of applying what they have learned, and receive support especially during those times when the initial excitement that accompanies a new learning initiative tends to wane.
Team members also build up their knowledge foundation which, during an HPLJ, they had already begun to establish prior to key learning events. This enables them to get off to a quick start in practising newly acquired skills, which they can hone further as the journey continues.
Through practice of their newly acquired skills, they can further develop their confidence in applying concepts and techniques that might contradict their old workplace routines. The HPLJ uses a "crawl, walk, run" strategy that allows staff to move from trying out their new skills in role-playing scenarios, to practising with real-life colleagues, to actual applications in the workplace.
As the results of the HPLJ being more concrete, participants focus on strengthening these results through the use of tools and gaining a clear direction of where the journey will continue to take them. This helps to make sure that they continue to use the skills they have learned even outside of the formal learning programme, and seek opportunities for improvement. These opportunities include further research and "paying the learning forward" by training others.
Automating the Learning Journey
It has become inevitable for technology to play key role in an organisation's HPLJ, and Learning Transfer Platforms or LTPs have proven to be a real game-changer in today's learning initiatives. These platforms use cloud-based software to customise the learning journey to each participant by integrating personalised engagement with the learning events.
An LTP works by embedding the entire HPLJ into its platform, enabling trainers and managers to digitally manage and track the journey from start to finish. The LTP especially makes it possible for managers to interact with staff and to create a learning community where everyone involved can support and encourage one another during the learning process.
Accomplishing training tasks and assignments become easier with an LTP, as participants are given the flexibility to manage their own schedules particularly when learning is done alongside real-world work in real time. Team members become more likely to engage and apply the knowledge they have gained, and become accountable for their personal progress.
Using LTPs have been shown to significantly improve the impact of investments made into learning programmes, as behavioural change has been demonstrated at improved rates with greater consistency among a greater number of participants.
As they are more cost-efficient compared to other learning programme interventions, the platforms also greatly facilitate scaling the learning journey as needed to a larger number of participants across organisational settings and language capabilities.
As Singapore's only learning programme provider that has been certified in Dr. Brinkerhoff's HPLJ Approach, Kaleidoskope has successfully guided the teams of several organisations across various industries on their own learning journeys. Get in touch with us to get started on your own learning journey, today.
Start Your High-Performance Learning Journey
WITH KALEIDOSKOPE NOW!