5 Advantages of Virtual Learning Over Face-to-face Training (And How Participants Benefit More)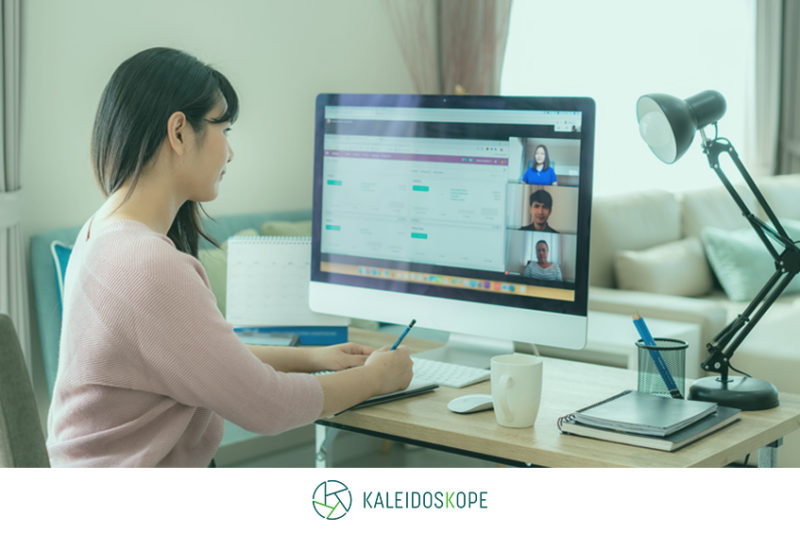 The pandemic has changed the way people and organisations work together—inevitably and perhaps more permanently than we expect. And right from the initial stages of the Covid-19 outbreak in Singapore, we at Kaleidoskope have been supporting our clients' corporate training and leadership training needs with our high-performance virtual learning journeys. 
Now more than ever, the world has come to rely heavily on technology, especially in overcoming the restrictions of working from home or the staggered schedules of physically reporting to the office. 
Therefore, we at Kaleidoskope have adapted our learning content and approach to cater to a virtual environment, to the different personalities of adult learners, and the disparities in learning styles. We've designed each of our 90-minute interactive sessions as a growth-enabling resource for when in-person teaching is improbable.

Naturally, one cannot expect the same results by simply duplicating what is taught in a face-to-face workshop to a virtual environment and expect the same results. And so, together with our clients and partners on this journey, we have all learnt to adjust, evolve, and adapt to this new normal.
Here's how your participants can benefit from our approach to virtual learning and how you can continue to sustain your learning initiatives.
1. PARTICIPATION ON YOUR TERMS
Online learning affords a certain degree of anonymity, creating an environment that enables many of our participants to feel more confident in discussions.  In a virtual environment, some visual cues, or social or emotional signals are not enabled.  Participants who may be typically reluctant to join in on face-to-face discussions are often more vocal, and open to speak up during virtual sessions.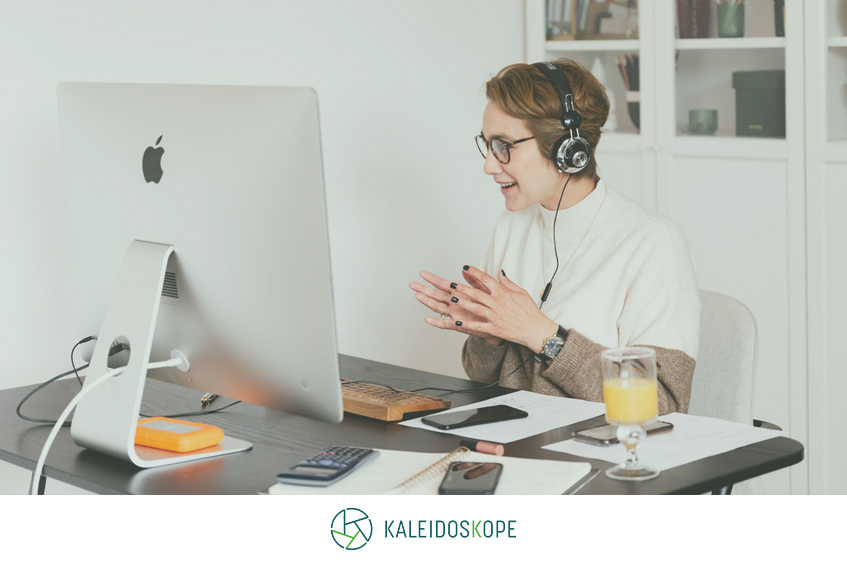 The introverts in teams, or personalities who may be more intimidated by the spotlight, will find virtual learning more engaging because there is now an environment to participate without too much peer pressure.  They now have less pressure, more time to reflect, process their thoughts and present their ideas or inputs.

In a virtuous cycle, they start to be more confident and in so (based on our observations), often leading discussions, presentations and extracting optimal benefit from these virtual learning experiences.

Overall, the online learning platforms let people express themselves more openly and with more confidence.  The "equalising effect" of the pseudo-anonymity creates an environment where there is a healthier exchange of learnings, reflections, and experiences among the participants.
2. VARIETY IN THE LEARNING PROCESS
As most face-to-face workshops go, participants are grouped to discuss among themselves and then present their findings as a team.

In our virtual sessions, learning activities are structured using a variety of platform functionalities to engage and sustain our participants' interest. We've integrated chats, so you can ask questions and share your thoughts instantly.  
Breakout rooms let us split interactions into separate sessions and assign participants to each group for discussions or presentations. Polls and quizzes allow us to create fun and interactive learning bites. 
3. COST EFFECTIVE, FLEXIBLE, AND CONVENIENT
Remote operations have become a necessity with the current situation of health-related mobility restrictions and safety measures. Nevertheless, just because you can't get to a particular location or congregate in large numbers doesn't mean your learning journey should be derailed.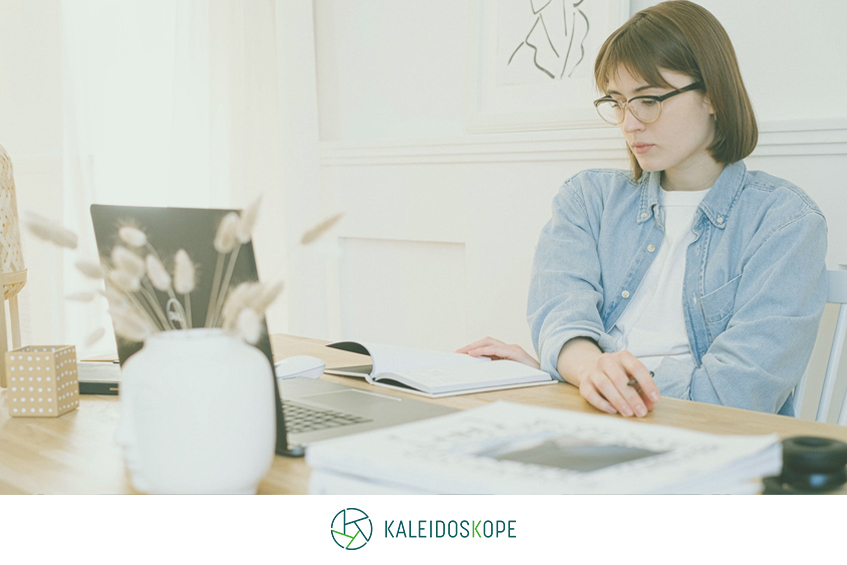 Unlike regular workshops, Kaleidoskope's virtual training is accessible anywhere there's a stable internet connection. All you need to join is a laptop, a tablet, or even a smartphone, based on your company's technical and privacy requirements.

Our timings are flexible, our workshops cater to our participants' schedules and our participants can complete their assignments or learning objectives at their own pace.
Moreover, with the pandemic's financial impact rippling across industries, we've re-packaged and re-priced our online learning solutions to reflect our commitment to our clients' learning and development initiatives.

The virtual environment also means that the expenses of booking physical venues, or providing travel or food allowances are largely eliminated. 
4. ACCESS TO TRAINERS, RESOURCE PERSONS, OR FACILITATORS
To organize a face-to-face workshop, international speakers, trainers or coaches require a hefty investment in travel fees and accommodation, on top of professional fees.  Then time allotted is often constrained to a day or two. 

In the past few months, we have had opportunities to host international speakers, trainers and coaches on our platform, adding another exciting layer and dimension to our clients' learning journeys.
5. PREVENTS SCREEN FATIGUE AND 'ZONING OUT'
Let's face it.  Zoom (or Webex, or Teams, or Skype) fatigue is real.  
And it is easy for most people to zone out or get distracted when they're sitting through hours of talk during a training workshop.  The same goes for watching pre-recorded lectures and presentations. After a while, screen fatigue sets in, your focus flags, and your interest wanes.

These are going to be obstacles to the learning process.

Our virtual learning sessions are structured around  easy-to-digest learning bites, so participants can grasp it quickly, plenty of discussions and reflections so they can keep continually engaged.

There are  frequent coffee breaks, check-ins, intermissions and intervals, allowing our participants to relax, recuperate and collect their thoughts and catch that breather (or two).
Now that you know what you can gain from our virtual training initiatives, we're inviting you to REGISTER NOW for the following courses that fit seamlessly into your organisation's learning phase and your team members' levels of capability.
Time and Priority Management
Negotiation Skills
Managing Up
Being Mindful
Influencing Skills
Giving Constructive Feedback
Effective Meetings
Coaching Skills
Being Assertive
If you need more information on how Kaleidoskope's online leadership training can enhance your organisational and individual performance, please CONTACT US, and we'll be happy to answer your questions. #supportlocal
At Kaleidoskope, the learning never stops.
Start Your High-Performance Learning Journey
WITH KALEIDOSKOPE NOW!