Impact and Efficiency: Why is Your Training, Boring?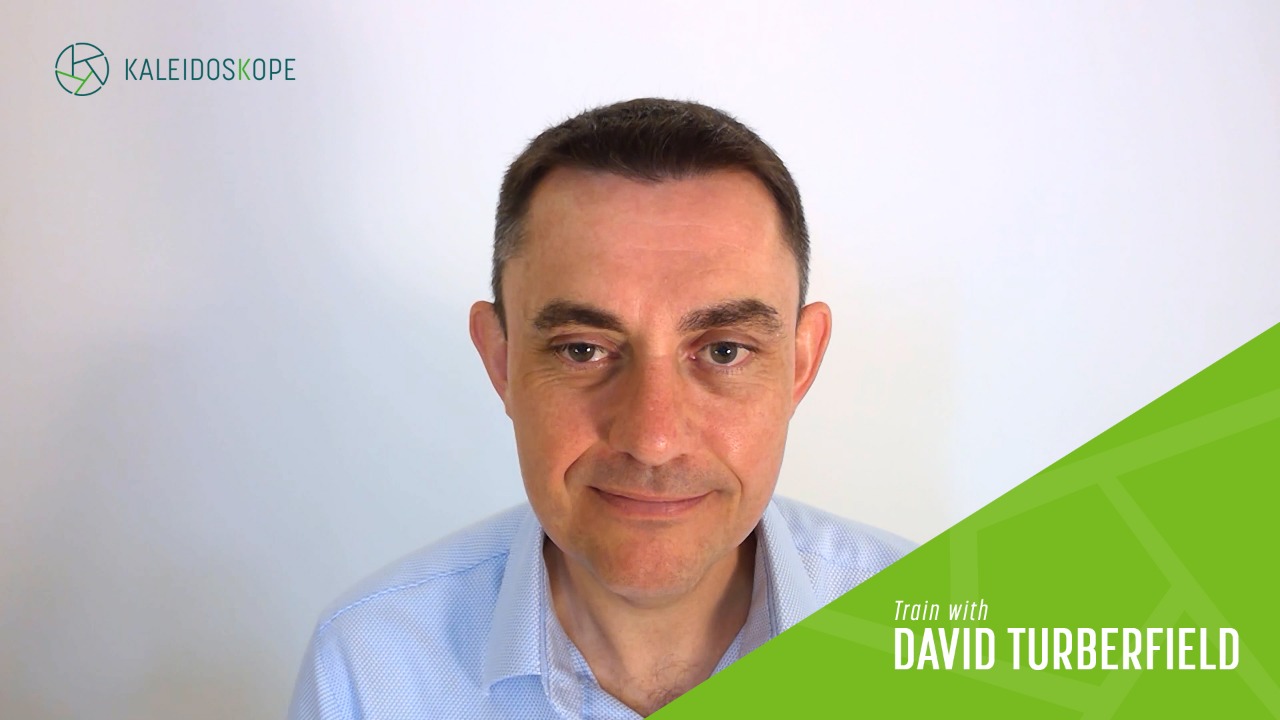 Let's face it: the battle for people's attention is an uphill one. It can be tough to get an audience to listen, let alone learn. No matter how hard you try, sometimes, it just seems impossible to get trainees to not just truly learn something, but to be eager to put what they've learned into practice.
To find out what makes training boring, is to zero in on the factors affecting training impact and efficiency. Having identified these factors, we'll then take a look at how your training sessions can turn into events that people actually want to attend.
Look out for these liabilities that can suck the life out of your training.
The number of countless, seemingly endless training sessions conducted across industries makes it relatively easy to determine exactly what contributes to their boring-ness.
Some of the most common denominators boring training events have include:
Reading from slides.

Simply reading text on a slide instead of explaining it tends to cause your audience to stop listening and their minds to shut down. After all, they can just as easily read it for themselves (and more often than not, much faster than you can read it aloud).
Too much text on slides

. Unsurprisingly, text-heavy visuals are heavy on the eyes, which is no help at all in keeping your listeners awake, especially if your presentation happens to be scheduled in the afternoon.
Spending too much time preparing slides,

and not enough time getting ready for the actual presentation or training activity, itself. Many trainers make the mistake of equating slide preparation with preparation for the act of presenting.
Forgetting about the trainees. Still other trainers get so caught up in preparing what the trainees need to know, that they overlook the need to put themselves in the trainees' shoes. As a result, they forget to ask questions such as, "Would the audience find this interesting?"
Speaking longer than 10 minutes.

Studies suggest that people being presented to (as is usually the case during training events) really only pay attention for about 10 minutes, after which their concentration and engagement tend to wane.
It's no accident that the first three factors involve the use of slides; indeed, some industry experts recommend doing away with slides altogether during training. Still other experts lay the blame not on the slides themselves but on the way the slides are used, that is to say, using them as cue cards instead of aide-memoires.
But pretty much anyone who's ever written about the pitfalls of keeping training and presentations engaging agrees that the audience's attention span is the most important factor for consideration—arguably making No. 5 the most probable cause of boring training sessions.
Leverage these learning hacks to breathe new life into your training.
Now that we've identified the causes, we can now look for the cures. If the way you use slides during training is the problem, better preparation is the solution—which means knowing what you're teaching inside and out so as not to need slides.
If you must have the information you wish to impart on hand, keep them in a few, succinct bullet points in the space for notes on each slide, instead of on the slide itself. This way, they won't be visible to your trainees.
Feel iffy about going in without slides? Try using the slides more for visual aids rather than text. Slides are ideal for showing tables, graphs and other images, and you would do better to explain what each of them mean instead of just reading a caption below each image.
But as the challenge of your listeners' "10-minute limit" is paramount, here are some particular tips to help you overcome it:
Connect with your audience.

If eye contact isn't your thing, try looking just above their heads to give the impression that you are looking at them. If audience size permits, call people by name or choose people to participate in demonstrations. Try using open questions to create discussion and have your attendees speaking, being heard and listening to each other.
Learning by design. Design your material to be less slide based and more conversational. Convert the material into scenarios that can be used for group based discussion and feedback, have the participants doing the work. Have them feedback in innovative in fun ways that gets them thinking and their colleagues really paying attention.
Once upon a time…

Storytelling has always been an effective and engaging way to hold people's attention and impart information. Use stories to illustrate or demonstrate a point, whether they're taken from real life or just made up.
Break it up to wake them up.

Once your presentation hits the 10-minute mark, let your audience take a break. This doesn't have to be a literal bathroom or coffee break; it could also mean a video after 10 minutes of slides, for instance, an exercise, discussion or quick Q&A session.
Not more than four. Studies also suggest that people can only process and remember four new pieces of information at a time, so there's really no point in cramming in so much info in one go. Try to plan the training event in such a way that only four or less lessons are taught at a time.
Ditch the script. While the essential preparation and rehearsal for a training session may involve some memorisation, it helps immensely to not make it sound like you memorized a script. To this end, ad-libbing helps make things sound a lot more natural and more likely to hold your audience's interest.
The tips are just a tiny sample of what you can do you to make sure everyone at your organisation is truly and thoroughly trained. There's just no substitute for learning training best practices from an experienced trainer who has worked with some of the world's leading corporations across a variety of industries.
ICF Associate Certified Coach and NVW Certified Integral Coach, David Turberfield has 25 years of experience showing trainers and facilitators how to hold an audience's interest, and to make sure they actually learn.
As an approved Accelerative Learning Facilitator who has led High Impact Facilitation Train the Trainer courses, David has conducted workshops such as
Shell China Exploration & Production Company (SCEPCO) Safety Summit, Chengdu, China

Bayer Annual HSE Workshop, HCMC, Vietnam

Samsung C&T CEO Forum, Seoul, Korea

3M Annual APAC EHS Leadership Workshop, Singapore

AES APAC Leadership Workshop, Masinloc, Philippines

GDF Thailand Leadership Workshop, Chonburi, Thailand

Micron APAC Leadership workshop, Taichung, Taiwan
David is the lead facilitator for the Accelerated Learning (AL) course at Kaleidoskope, where he teaches trainers, presenters and HR professionals how to conduct engaging, effective and motivational training events.

Start Your High-Performance Learning Journey
WITH KALEIDOSKOPE NOW!