Facilitate a High Impact Training Course with Accelerated Learning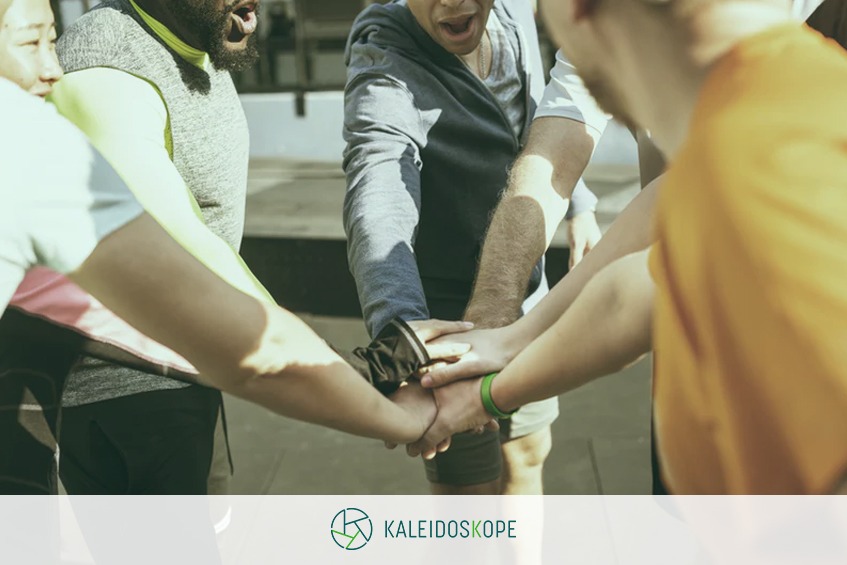 In Singapore, corporate leadership development is a necessity, but how engaged is your organisation with its learning journey, really? If you know what it's like to sit through a training session wondering when in blazes it was going to end, read on.
Whether you've had to attend because your boss said so, or even if you had to be the one to do the actual training, regular, run-of-the-mill training can be a chore. Yes, even for the very people who have to get up there in front of a roomful of people, hoping against hope that their audience doesn't fall asleep and actually learns something, this perception of training can be very real.
The good news is that "training as a chore syndrome" for both trainer and trainee can also be overcome. And that's where Accelerated Learning or AL steps in.
Now, don't get carried away by the "accelerated", as this type of learning isn't only about picking things up faster. AL in corporate learning initiatives is focused on high impact training where training session participants are excited by the learning process, and can't wait to get out there and apply what they've learned.
Let's take a look at what AL is, how it works, and how it can make a huge difference in your own organisation's training programmes.
The Most Advanced Learning Approach
Neurology and learning experts recognise AL as the most advanced learning approach used in organisations today. With its focus on de-mechanising and re-humanising the learning process, AL provides a holistic experience that is highly engaging, motivating and effective. AL is based on the principle that people learn better when they participate in the learning process.
The
end goals of an AL-facilitated training session
include
Guiding participants to learn from their experiences and from others in their workplace

Teaching participants to apply the skills, concept and attitudes they've learned

Creating a comfortable environment to allow high-engagement learning to take place
Studies show that applying AL to training courses results in maximised learning retention and efficiency, as well as a better return on investment.
How does Accelerated Learning work?
To enhance the learning experience, AL combines fun and seriousness in ways that produce the most positive results. As an entirely results-focused approach, AL isn't "fun for fun's sake", nor is it stoic or inflexible.Training methods using the AL approach adjust to the subject matter and the learners themselves at a particular organisation.
The
Accelerated Learning Cycle
is made up of five distinct phases: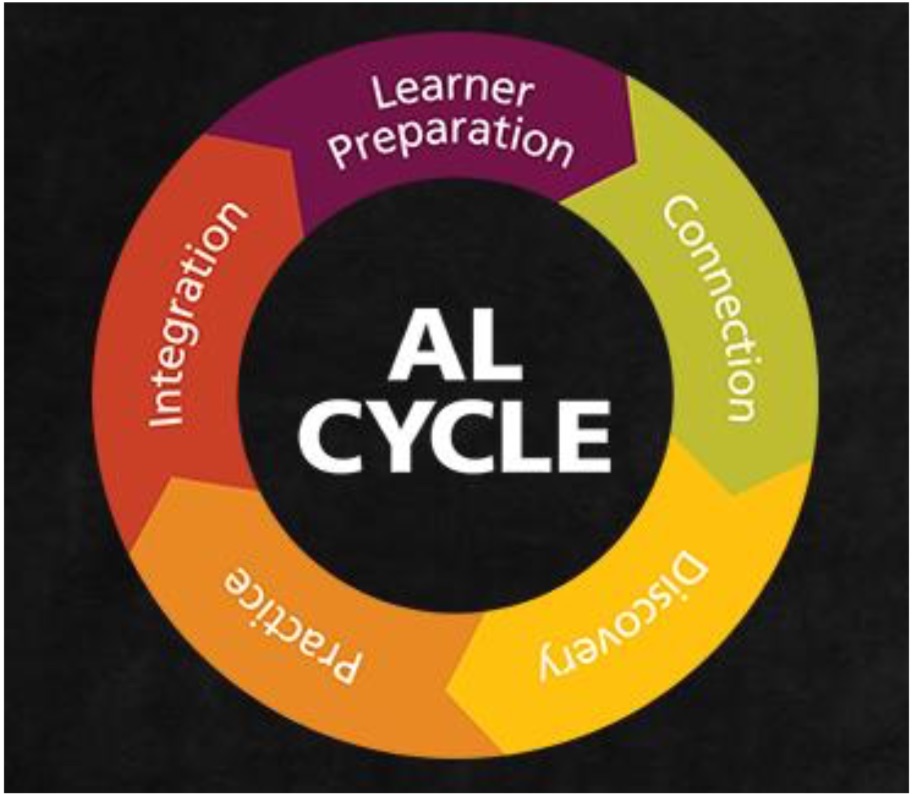 Learner Preparation

provides logistical information to prepare for participants.

Connection

creates a safe, positive learning environment that connects participants to the learning.

Discovery

presents new material to allow learners to discover and develop new information in creative, interactive and memorable ways.

Practice

is where learners begin to use the new material in controlled and structured activities, and the facilitator passes the baton to the learners as they demonstrate increasing mastery in creative and individualised ways.

Integration

or Mastery Demonstration is where learners use interactive methods to "teach back" what they have learned.
Development psychologist and professor Howard Gardner's Multiple Intelligences (MI) theory is an Accelerated Learning model that focuses on how information is processed and used to solve problems. It allows a facilitator to adjust to needs of individual participants based the kinds of intelligence they have or learning methods they prefer.
Similar to MI is another AL model, the Audio, Visual, Kinesthetic (AVK) Learning Modalities, which focuses on the sensory channels whereby a person receives and stores information.
It ALL Depends On the Trainer
How much impact AL has on the training event depends on the drive and skill of the trainer. An AL facilitator needs to encourage involvement by showing a genuine interest in the participants, and make the participants feel free to comment and ask questions. The trainer has to constantly obtain their feedback about the training and be ready to respond to their needs.
There are
four key skills
for Accelerated Learning facilitation:
Listening

involves active listening, developing listening skills, and being aware of the barriers to effective learning.

Questioning

involves stimulating discussion and encouraging dialogue using questioning techniques in facilitation, and knowing which types of questions to ask.

Attending

involves eye contact, facial expression, body language and gestures, as well as paying close attention to the tone and pace of one's voice and movement so as to hold the participants' attention and maintain control of the session.

Observing

involves watching the body language of the participants and making inferences, as well as taking action based on these inferences to carry the learning forward.
It's up to the trainer to create an optimal learning environment, which is possible by remembering that learners learn best when they are relaxed, and information is presented whilst involving their emotions in a positive way.
This, in turn, takes place when the facilitator's presentation combines visual, auditory and physical elements that encourage the participants to use their learning and thinking skills to the full. These physical AL elements include the classroom set-up, which comprises the seating arrangement, tables, walls, floors and teaching materials.
The music you play during the training session is another AL element that can have a positive effect on the participants' learning. It's a good idea to prepare a selection of music for the start of the session, breaks, activities, reflection, celebration, and wrap-up.
At Kaleidoskope, we're committed to working closely with you to support your training and facilitation programmes long after your training event. We'll be checking in with you regularly with coaching and workshops, as our experience in corporate learning initiatives shows this kind of engagement is crucial to the continuing development of your event's participants.
Our course facilitators have over 20 years of experience working with leading companies on transferring professional facilitation expertise to trainers and presenters. Their experience includes advanced facilitation skills, high impact training, and the facilitation of hands-on training programmes.
Professional coach, speaker and high impact facilitator, David Turberfield, has 25 years of training and facilitation experience primarily in Asia for some the world's leading companies in various industries. As a certified Accelerative Learning Facilitator, David is the lead facilitator for our AL course.
Accelerate your in-house training events with Kaleidoskope. Talk to us today to find out how—becoming a better facilitator is just a click away.
Start Your High-Performance Learning Journey
WITH KALEIDOSKOPE NOW!