Why A Good Leader Needs To Understand Business Agility

Think of your organisation as a dodgeball team—you've got competitors, economic uncertainties, technological developments, evolving consumer needs and a host of other challenges coming at you at a rapid-fire pace. And just like in dodgeball, it's the nimble organisations which are quick on their feet that emerge victorious.

The ability for businesses to respond and adapt quickly in the face of constant economic whitewater is a given, but what business leaders must do to enable this begins with understanding what true business agility is.

Let's take a look at the hallmarks of an agile organisation that would thrive in Singapore and across the globe. Read on to know how leadership training can help your own organisation develop its own business agility.
Not just Flexible, but Agile
The largest challenges are often more easily overcome when broken down into smaller, more manageable components. This, in essence, is the Agile business methodology, which focuses on delivering value via an incremental build up rather than a one-fell-swoop delivery; processing each component in short, regular cycles.
Each Agile practice takes cues from Agile principles, which include simplicity, self-organising teams, regular reflection and adaptation, and a sustainable development pace. Customer satisfaction is the highest priority in Agile, which also encourages face-to-face conversations as a best practice. It is also important that projects are built around motivated staff.
As your business people and teams collaborate, they find themselves welcoming changing requirements and devoting continuous attention to technical excellence. Such Agile practices have been shown to provide a greater ROI.
A Lean, Mean Agile Machine
If a big challenge is broken down to make it easier to take on, the process for taking it on may need to be trimmed down, too. Lean is all about giving customers maximum value with minimal waste, or as few resources as possible.
On top of waste elimination, Lean principles include building in quality, creating quality, deferring commitments, fast delivery, and overall optimisation.
Both Lean and Agile work together in developing an organisation's business agility. Lean prioritises the development of the skills needed to provide value with the least waste, while Agile emphasises the development of the process needed to provide value in an uncertain or rapidly changing environment.
Being Lean and Agile isn't Enough
While Lean and Agile play key roles in becoming an agile organisation, business agility is far more than a combination of both methodologies. Business agility goes a step further to focus on developing people—making sure that the organisation is constantly learning and guided by adaptive leadership.
As a "business agile" organisation, you'll continue to learn as you find people-centric ways to come up with innovative solutions for their needs, as well as product-centric alternatives to improve the way things are done. You'll likewise be following a market-centric business model to get the most value possible out of your business.
As a result, your organisation will be able to understand your customers better, and know how to delight them. You'll be able to create higher quality products and services, and to get them out into the market faster. More importantly, you'll be able to adapt more readily to any changes in the market.
Google, the US Food and Drug Administration (FDA) and the Federal Bureau of Investigation (FBI) are just some of the many organisations that have benefited from business agility.   
Developing Business Agility
Just like a dodgeball or any sports team, it falls to the coach or the team leaders to know what the players need to keep on their toes and stay in the game.  As the leader of your organisation, you'll need a firm grasp of the culture and mindset that comes with being business agile.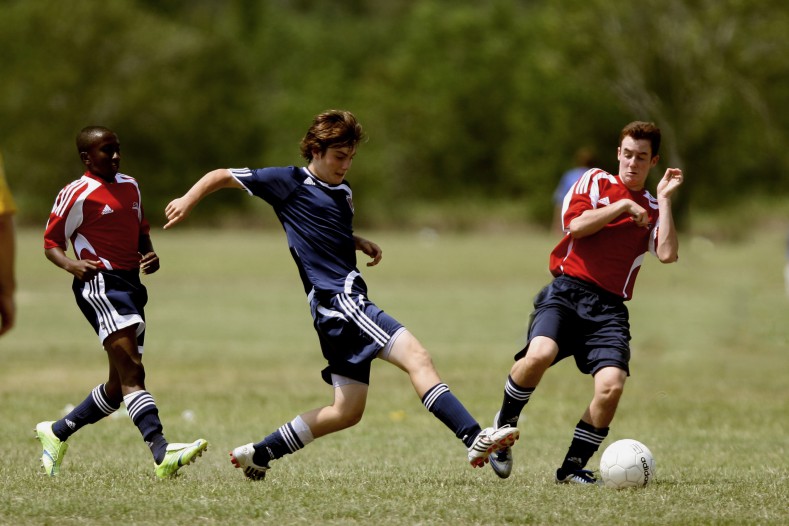 Take stock of your current culture, operations and management thinking, and create a model for transforming your organisation into an agile one. You will then need to learn the techniques to improve your current practices. Some of those techniques include
Value stream maps

, a Lean method for streamlining processes

Kanban

, a way to organise processes to identify problems and priorities

A3

, another Lean method for problem solving
In learning these techniques, going back to the beginning of business agility as an approach is a great help, as this will show you how it came about and why it's proven to be so effective. You'll also have to go back to what your customer's needs are, what your competitors are doing, and what the market looks like as these continue to evolve.
It will also be up to you to foster a spirit of innovation within your organisation, making it a place where new ideas are welcome and experimentation is encouraged. You'll recognise how value needs to be measured, and how all your processes have to be reframed in terms of their performance in creating value for your customers.
Perfecting Personal Agility
As you steer your organisation towards developing business agility, it follows that you'll need to develop your personal agility and build your personal brand.
In becoming the quick, decisive and highly adaptable leader your organisation needs, it helps to bear in mind that anything can happen at any given time. That way, you won't be completely caught off guard and you'll always be ready to deal with disruptions as they take place.
You must also nurture your ability to make the most out of every opportunity to learn from your staff and to gain feedback and insights to help you in decision-making. This means becoming a better listener, knowing the right questions to ask, and having interpersonal agility or knowing how to adjust to individuals with different needs and personalities.
While your experience is invaluable to finding solutions, don't let it be your only point of reference. You need to be open to new views knowing that what may have worked yesterday may not be the best solution today. You also need to know how to let go of options that aren't working out, even if it means letting go of something that has worked in the past.
This relates to enhancing your own learning agility, or the ability to learn from mistakes or failure. While many leaders would much rather forget about things that have gone wrong, an agile leader sees them as opportunities for growth. This also involves being able to take constructive criticism as well as taking carefully considered, progressive risks.
Even as you remain flexible, be sure that you remain consistent, which means that your team can count on you to lead them through change with the entire organisation coming out on top. This in turn means being able to provide an excellent customer experience that is not only consistent but continues to improve.

At Kaleidoskope, we continue to guide key decision-makers and their teams toward true business agility with learning initiatives driven by seasoned facilitators with international market experience. Get in touch with us to get started at your organisation, today.
Start Your High-Performance Learning Journey
WITH KALEIDOSKOPE NOW!